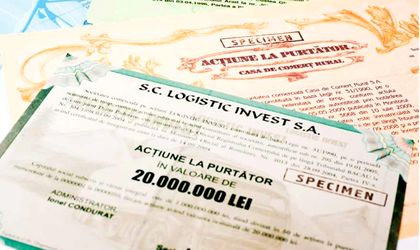 Companies that issue bearer shares will be required to convert them into nominal shares over the next year and a half, according to a new legislative bill initiated by the government. This is one of the most important requirements for Romania's entry into the OECD (The Organisation for Economic Co-operation and Development), an important objective leading to the launch of development projects, according to government officials.
Get practical insights and applied solutions to the latest fiscal & legal developments and find out how to make the most out of them at the Tax & Law Conference, on March 13th.
The measure was supposed to be launched and approved last year, but there was opposition in PSD, the political party that has the majority in Parliament. PSD leader Liviu Dragnea is believed to own bearer shares for Tel Drum, a company that got a large number of public contracts in his home county of Teleorman. Tel Drum representatives are currently involved in a major corruption case at the National Anti-corruption Agency (DNA).
Today, companies are able to issue both nominal and bearer shares. With nominal shares, the name of the owner is written in the shareholder certificate, while bearer shares don't reveal the name of the owner.
At the end of last year, there were 483 companies which were issuing bearer bonds, and 106 of these are either bankrupt, insolvent or in voluntary closing or temporary disruption of activity.
The legislative project reads that "knowing who shareholders are at all times is essential in the implementation of prevention and elimination of money laundering and tax fraud, as well as in the fight against terrorism."
The government also intends to create a registry of the real beneficiaries of the shares. At the European level, the aim is for such national registries to be interconnected by 2019, thus allowing a higher transparency of financial circuits both nationally and transnationally.