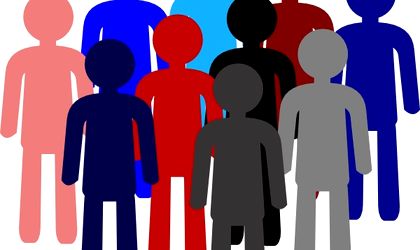 Romania's population fell by 28,186 inhabitants, the equivalent of around ten average villages, in the first quarter of this year due to demographic factors, as the number of deaths continues to exceed the number of births, National Institute of Statistics (INS) data show.
Compared with the first quarter of 2017, the natural decrease of population declined by 8.5 percent in Q1 2018.
Romania recorded 43,504 births in the first three months of 2018 and 71,690 deaths, compared with 43,163 births and 73,980 deaths in Q1 2017.
Last year, the second-poorest EU member state lost 69,279 inhabitants, or 0.35 percent of its total population, due to demographic factors, as the number of deaths (260,775 in 2017) exceeded the number of births (191,496).
Romania had 19.644 million inhabitants at the beginning of 2017, according to Eurostat, but many experts say this number seems largely exaggerated, as around 3.4 million Romanians have gone abroad between 2007 and 2015 to escape poverty and corruption in their country, according to a UN International Migration Report.
This number places the country on the second place globally by emigration growth rate between 2007 and 2015, after Syria.
Without the rampant emigration, Romania would have more than 22 million inhabitants, according to official data.
By 2050 the government expects the population to plunge from more than 19 million to around 16 million.