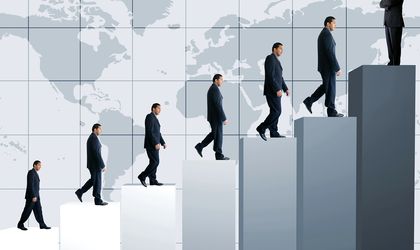 Romania is on the 36th position in the ranking "Doing Business 2017", made by World Bank, with a total of 74.26 points, after Kazakhstan.
Although the general score registered by Romania in 2016 is by 0.14 points higher than the one from 2015, Romania went down one position in the annual ranking that analyses the economies of 190 countries.
According to the WB study, Romania made progresses in the tax payments field, where it gained four positions compared with 2015, but lost 11 positions at the setting up a business indicator.
However, Romania is in front of Bulgaria (39th place), Hungary (41 place), Belgium (42nd place, Italy (50th place), Turkey (69th place) in the ranking, but behind Poland (24th position), Czech Republic (27th place), Slovenia (30th place), Slovakia (33th place) and Kazakhstan  (35th place).
"Romania made the setting up of a business more difficult by increasing the necessary time for the VAT registration,"  says the release of the World Bank.
Join the discussions about Romania's economic outlook and strategy for the future at the Foreign Investors Summit 2016 – Where Romania means business – November 1-3, Bucharest.
On the other hand, Romania has made the biggest gains for the payment of taxes system, being on the 50th position at global level, 4 positions ahead of 2015.
The report of the World Bank analysis 190 economies based on 11 criteria, such as the easiness of setting up of a business, getting a loan, the access to the electric network and cross-border transactions.
Georgiana Bendre