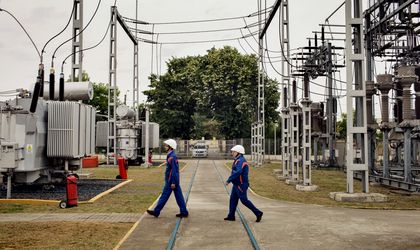 The Italian utility Enel has won a high profile arbitration case against the Romanian state, which was seeking more than EUR 1 billion in damages.
The authorities alleged that Enel did not respect certain provisions from the privatization contract for Electrica Muntenia Sud.
Enel said that this ruling showed that it did not breach the privatization contract and that it respected the investment programs in Enel Distribute Muntenia and Enel Energie Muntenia.
"Our commitment regarding Romania remains consistent," said Georgios Stassis, country manager at Enel Romania, on Wednesday. He added that the firm was confided about the growth perspectives in the country. Enel has electricity supply and distribution operations in Romania, but has also invested in the renewable sector – wind and solar. At some point, the firm had put up its local operations for sale, but the plan was later dropped.
The arbitration was opened in 2013 by Electrica based on a report of the Court of Accounts regarding the activity of the energy company. Before Electrica was listed on the stock exchange, the state founded a new company to manage its stakes in energy firms called SAPE.
The SAPE took over the litigation cases that Electrica had with investors in the energy distribution segments.
According to HotNews.ro news portal, the state had claimed EUR 800 million in damages and a separate payment of EUR 400 million in interests for the privatization of Electrica Muntenia Sud.
However, the judges rejected all the claims and the state will have to cover the court fees worth EUR 1.5 million.
Law firm Suciu Popa assisted Enel in the arbitration. Luminita Popa, managing partner of the law firm, was lead counsel in this case.
Romania has had mixed results with arbitration against utility firms
There is another ongoing arbitration between Romania and Enel. The state has claimed EUR 500 million in damages because the utility did not buy a 13.57 percent stake in the former Electrica Muntenia Sud branch, although this was part of the privatization deal.
The state had other arbitration claims against utility firms that came into Romania in 2005, through privatizations. Czech utility CEZ paid EUR 5.7 million to the state in a case. The state has lost another case against German utility E.ON.
In all these situations, the state argued that the foreign utility firms did not respect their post-privatization investment targets.
Ovidiu Posirca