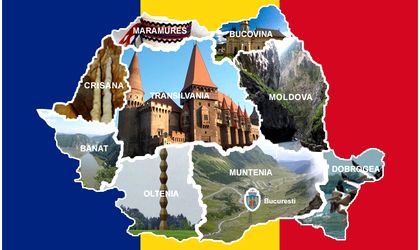 Romania joined the executive council of Global Organization of Tourism (OMT), after the application submitted by the Tourism Ministry was approved. 
OMT is the United Nations agency that coordinates the promotion of responsible, durable and accessible tourism at international level. Currently, OMT covers 156 member states.
"Romania has, from today, the chance to take part in the OMT decisions regarding the tourism development at global level and to actively involve in the dynamics of the executive council," said the Romanian Tourism Ministry in a statement.
The delegation led by the minister of Tourism, Mircea Titus Dobre, at Chengdu, China, supported  Romania's bid and represents the interests of Romania until September 18, during the development of the 22nd edition of the General Meeting of Global Organization of Tourism.
Within the Regional Commission for Europe, several countries competed for five positions within the executive council.
"As a result of the promotion efforts of the fundamental objectives OMT made by the Tourism Ministry and the Ministry of External Affairs, Romania obtained 22 votes in its favor, more than half of the expressed votes. The other countries that were accepted in the leading body of OMT are Latvia-27 votes, Greece-25 votes, Russia-22 votes, Azerbaijan-20 votes," says the Ministry.