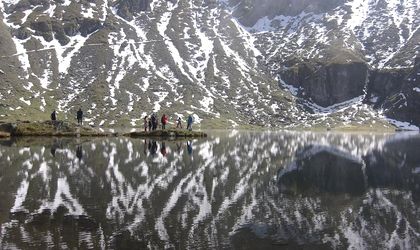 The number of foreign tourists visiting Romania has increased in 2011 due to tourist promotion and not because Romania is a cheap tourist destination, the Minister of Regional Development and Tourism, Elena Udrea, said on Tuesday.
"Tourism promotion and the fact that Romania was very much spoken of is what mattered very much," she said. "Otherwise, Romania is not a cheap destination to say that foreign tourists were attracted here by the low prices," explained Udrea who also added that as long as hotels are full it means that there are tourists who can afford the prices.
She reminded her ministry's promotion campaigns for Romanian tourist destinations on several international TV channels as well as the Wild Carpathia movie which was broadcast by Travel Channel UK and which features Prince Charles.
Simona Bazavan