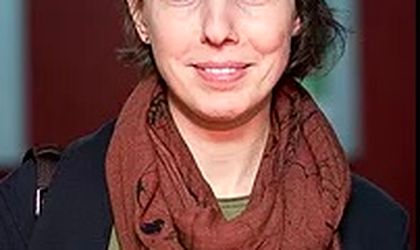 The organizers for the Competition of the 68th edition of the Berlin International Film Festival has just announced that the Romanian director Adina Pintilie has also been selected, together with other 12 productions from Argentina, Australia, Austria, Brazil, Bulgaria, Czech Republic, France, Germany, Hong Kong – China, Iran, Ireland, Luxembourg, Norway, Paraguay, People's Republic of China, Sweden, Switzerland, the United Kingdom, Uruguay, and the USA.
Touch Me Not is a Romania / Germany / Czech Republic / Bulgaria / France production with Laura Benson, Tómas Lemarquis, Christian Bayerlein, Grit Uhlemann, Hanna Hofmann, Seani Love and Irmena Chichikova. Adina Pintilie's movie will have the world premiere at the Berlinale, on February 22.
According to Cineuropa, Adina Pintilie centres on three characters with intimacy problems: Laura, a 50-year-old woman who avidly observes those around her in order to compensate for the disappointments she encounters in her personal life; Tudor, an actor-dancer who earns his living as a masseur and dreams of a relationship with a woman who would reject him; and Helga, Tudor's colleague, who has a relationship with a much older man. The lives of the three characters collide when Laura sees Tudor and Helga on stage.
Photo courtesy of Les Films de l'Etranger.