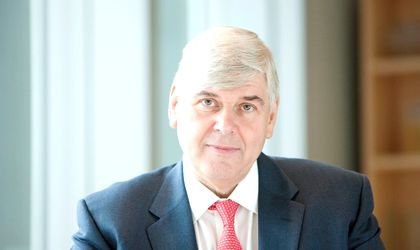 Romania is a good place to do business compared to regional countries, according to David Childs, global managing partner of Clifford Chance, a law firm. The statement was made yesterday during a press conference organized by the Bucharest office of the law firm.
"Romanians are well educated, taxes are low and the economic growth is good, so Romania is a dynamic market with a lot of potential", added Childs.
The managing partner stated that Romania should develop a world-class infrastructure and join the rest of Europe in promoting innovation and entrepreneurship.
Childs also mentioned that private equity funds are mentioning Romania in the markets that have the greatest potential.
"The general picture is that Romania is going through a gradual transformation", explained Childs.
At present, the law firm is focusing on growth markets such as Asia-Pacific or Middle-East, but the business is posting healthy growth in Africa as well.
In Romania, the Clifford Chance Badea office has three partners and 45 lawyers. The Bucharest office has achieved a 12 percent increase year-on-year.
Clifford Chance has associated with the Romanian law firm Badea and Asociatii in 2006, and the two companies merged in May 2009 forming Clifford Chance Badea.
Clifford Chance Badea covers of all the business law practices and is constantly involved in areas such as bank transactions, capital market transactions and derivatives, infrastructure projects, bank financing or restructuring.
Ovidiu Posirca