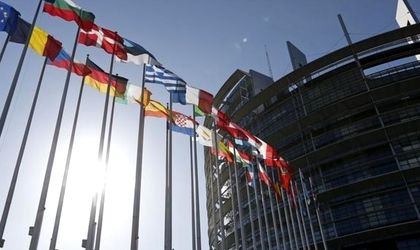 Romania fell two positions in a top of competitive economies across the globe, placing 49th out of 61 countries, according to a study by the International Institute for Management Development (IMD) in Lausanne.
Our country had placed 47th in both 2014 and 2015, a good advance over the previous years (Romania placed 55th in 2013). This year, Romania obtained a percentage of 62.268 of US competitiveness, considered the benchmark.
According to the report, our country improved its score in government budget surplus/deficit, subsidies, business expenditures on R&D, GDP growth, health infrastructure and economic diversification, but saw declines in terms of exchange rate stability, current account balance percentage, long term unemployment, image and branding, tax evasion, public finances, immigration laws and the retaining of values.
The best scores for our country were in economic performance and infrastructure (42nd in both cases). Economic performance was positively influenced by prices (34), while low international investment led to a less favorable result (51). In infrastructure the best score was obtained for the technological part (34), while the basic infrastructure was problematic (50).
Government efficiency followed (43rd) the two groups mentioned above, mainly influenced by public finance, which scored 29 and business legislation (36), while at the other end of the scale stood societal framework (48).
When it comes to business efficiency, Romania placed 49th, with low scores in terms of attitudes and values (56) and finance (54), but higher productivity and efficiency (31) and a pretty good labor market (38).
Graph courtesy of IMD competitiveness study
Romania surpasses countries such as Bulgaria (50), Greece (56) and Croatia (58), but is surpassed by the Czech Republic (27), Lithuania (30), Estonia (31), Poland (33), Latvia (37), Turkey (38), Slovakia (40), Slovenia (43), Russia (44), Hungary (46) and Kazakhstan (47).
Natalia Martian