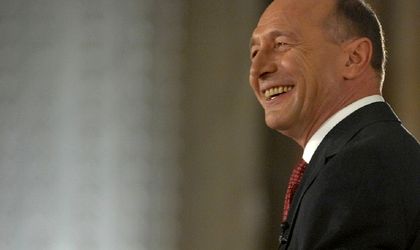 Romania should become the 7th economic power of the EU by 2030, as it already ranks 7th in surface and population, stated the Romanian president, Traian Basescu, yesterday, during a conference organized by The Economist.
In 2030, Romania will have been able to use the agricultural potential, becoming a net exporter of food products. Romania will also become a dream destination for tourism due to the 30 percent virgin forests that exist here or the 6000 brown bears, that exist in the Carpathian Mountains. The president thanked Prince Charles and the British Royal Family for promoting Romania's tourism attractions.
By 2030, Romania will have an aging and smaller population, reducing from the current 21.5 million to just around 16 million. Basescu added that the low birth rate is not influenced by financial conditions but by the changing life style of Romanians.
In addition, a TGV (fast train) will allow Romanians to make a fast journey from Constanta city to Paris in few hours, or could stop in London, for shopping.   
"Romania will gain the respect it deserves in the next two decades, as Europe will gradually start to know our country better", stated the president who reminded the audience that Henri Coanda invented the jet engine.
"In the UK, Germany or France, Romanians are percieved to be uneducated, thieves or gypsies and this will change in time", concluded Basescu.  
Ovidiu Posirca