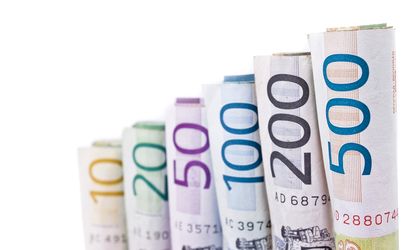 Romania has to repay EUR 1.26 billion to the European Union and World Bank (WB) in 2017 from the stand-by loan taken in 2009, according to the data sent by the Ministry of Public Finances to Agerpres.
Out of this amount, EUR 1.15 billion represent capital rate and the rest are the interests and commissions. Over EUR 1.25 billion will be repaid to the EU and EUR 9 million to the WB.
This year Romania repaid EUR 113 million to the EU and the World Bank. The largest share of the amount was repaid to the EU, respectively EUR 104 million. To WB got EUR 9.1 million from the country. The entire amount of EUR 113 million represent interests and commissions.
During 2009-2015 period, the overall amount that was repaid to the three institutions reached EUR 4.83 billion, out of which EUR 2.39 billion to the IMF, 2.27 billion to the EU and EUR 67 million to the WB.
Our country still has to repay EUR 4.77 billion until 2023 to the WB and EU. The biggest amount will go to the EU, worth EUR 3.71 billion.
The Ministry of Finance's graph shows that the peak of payment for loans was in 2015, with EUR 1.8 billion. In 2017 Romania has to repay over EUR 1.2 billion, in 2018 EUR 1.4 billion and in 2019 EUR 1 billion.
Georgiana Bendre