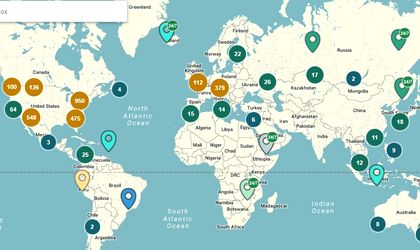 The United States is home to greatest number of Bitcoin ATMs with 1,645 machines, while Canada is second with 432 ATMs and Austria third with 141.
North America controls the ATM market for Bitcoin, which accounts for 76.10 percent of the world's cryptocurrency machines. Europe is home to the second most Bitcoin ATMs in the world with an 18.80 percent of the market.
Romania has six ATMs for Bitcoin, most of them in Bucharest, according to coinatmradar.com. By contrast, China has only one such machine in Shanghai. However, we should point out that the Chinese government has spent more than a year trying to squeeze cryptocurrency out of the country.
The price for one Bitcoin stood at USD 8,178.62 as of April 19, according to coinmarketcap.com.