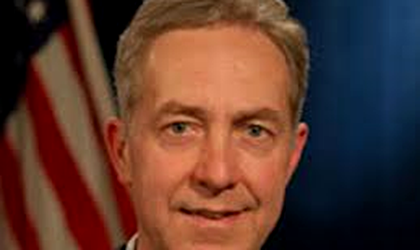 U.S. president Barack Obama announced his intent to nominate Hans G. Klemm as ambassador to Romania, according to a press release posted by the White House. The U.S. hasn't had an ambassador to Romania for more than two years, after the previous ambassador, MarkGitenstein completed his term on December 14, 2012.
Hans G. Klemm, a career diplomat, is currently the adviser of the Secretary-General for Management to the State Department, a position he has held since January 2015.
Previously, over 2012-2015, he was the main assistant of the secretary in the Department's Office for Human Resources, and before holding this position, he served as coordinator for the Rule of Law and Act Enforcement at the Embassy in Kabul, Afghanistan (2010- 2012).
"I look forward to working together to continue strengthening the strategic partnership between the United States and Romania," FM Bogdan Aurescu wrote on Twitter on Wednesday morning.
Staff