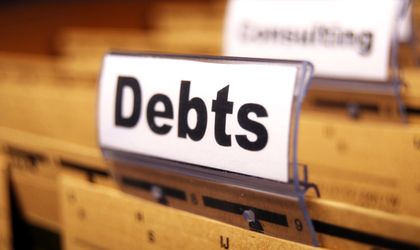 Romania is under the limits of the Maastricht Treaty and among the first countries in the European Union with the lowest public debt share and GDP deficit, but is on the last but one place in EU on standard of living, according to a report of the Court of Accounts.
"It is observed that in 2015 the growth rate of Romania's GDP  exceeded the one of public debt, but overall during 2013-2015, the public debt had a more accelerated growth rate than Romania's GDP," says the report.
According to the Court of Accounts," in 2015, from the point of view of GDP/capita, 11 member states were over the EU28 average, Luxembourg registering the highest level of this indicator – 271 percent above the average, followed by Ireland with 145 percent. Bulgaria had the lowest GDP/capita, of 46 percent of the EU28 average, while Romania recorded 57 percent of the EU28 average."
The public debt index reported to the Romania's gross GDP in 2015 was 44.3 percent, according to the national legislation and 38.4 percent according to the SEC 2010 methodology, under the level of 60 percent established through the Maastricht Treaty.
In this context, the Court of Accounts considers that the economic policy of Romania should be focused on the gross GDP growth, both by developing the industrial and the agriculture sector and by continuing investments in constructions and services.
Georgiana Bendre