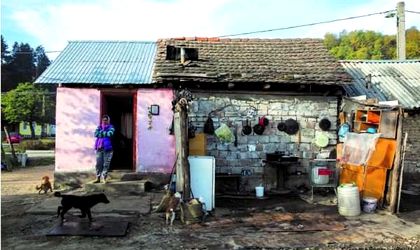 Romania has around 64,000 families (200,000 people) living in informal settlements at the periphery of the big cities, without possessions of the land they occupy, without access or limited access to utilities and services, sometimes without identity papers, acording to Habitat to Humanity.
At present, the Romanian legislation does not mention the term "informal settlement" and does not contain any provision to address this type of looming or the serious problems that arise from it. After two years of documenting the phenomenon and advocacy, MKBT: Make Better and the PACT Foundation proposed to debate at the Housing Forum 2018 a legislative proposal to regulate informal settlements in Romania to be submitted to Parliament in the fall of this year year.
On the other hand, is the issue of social housing the lowest stock in the European Union estimated at 1.2 percent of the total stock, compared with a quarter in Austria, Great Britain, Spain or even a third, in Holland.
"We have to make the issue of living a priority. Because decent housing means opportunities for development, safety and health, easier access to the labor market and education. At this year's Housing Forum edition, we brought the civil society, academia and local and central authorities to the same table in an attempt to find housing solutions for the most vulnerable among us. Because, often, the most affected by poverty and poor housing conditions are easier to ignore and exclude from public decision, "says Nicoleta Chirita, advocacy manager Habitat for Humanity Romania.
More than that, local authorities are currently avoiding access to the funds available in the program due to their investment commitments during the pre-construction period (allocation of available land, public amenities) and subsequently, such as maintenance and repair costs housing. To encourage access to available funds, the program should allow more than the settlement of the actual building costs. It should include services and expertise to assist local authorities both during and after implementation and enabling them to provide integrated services to social housing recipients.