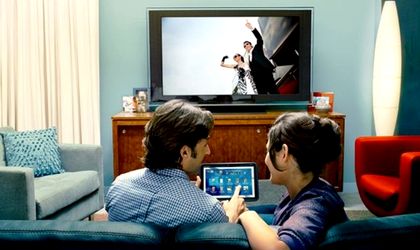 The number of Romanian internet users has increased by 3.8 percent this year, to 11 million people, according to data released by the National Institute of Statistics (INS).
According to the INS, the number of internet users has grown constantly over the years across all age groups. Compared to last year, in 2017 the share of internet users aged between 16 and 74 increased by 3.8 percentage points, reaching around 11 million people.
In 2017, most people are current users, and 86.8 percent of 16-74 year olds used the internet in the last 3 months of the survey. Out of that number, 73.3 percent use this tool daily or almost daily, and 22 percent use it on a weekly basis.
Among the age group 16-74, those employed use the internet the most, namely 61.7 percent, followed by students, at 15,1 percent.
74.8 percent of men and 72.1 percent of women use the internet. The highest share in the use of daily or almost daily internet is represented by men aged 16-34 percent, the same situation being recorded for women, where the highest share is in the same age category 48.6 percent informs INS.
A share of 9 out of 10 pupils (92.6 percent) and almost 1 of 2 retirees (47.3 percent) use the internet daily.