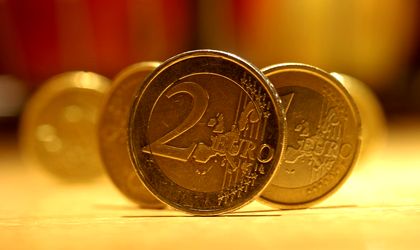 European finance ministers from the 17 countries that use the Euro met last week in Brussels to draw up an assistance plan for the debt-ridden economies of the Euro zone. The European Economic, Monetary Affairs and Euro Commissioner, Olli Rehn, told representatives of the mass media, "We are now entering a critical period of ten days to complete and conclude the crisis response of the European Union."
The finance ministers agreed to increase the function of the European Financial Stability Facility (EFSF), but failed to increase its capital to EUR 1 trillion, while the financing sources are also uncertain. Rehn warned, "There is no silver bullet that will get us out of the crisis."
Earlier this month, the Romanian president, Traian Basescu, said during an event organized by The Economist on Romania's future economic potential, "We are maintaining the objective of joining the Euro zone in 2015, as it has useful accession targets for Romania."
Basescu said that the country has understood that the Maastricht criteria – budgetary deficit and inflation below 3 percent and a public debt level below 60 percent – are not enough to be competitive in the Euro zone.
"I understand the mobilizing role of our accession to the Euro zone, but we have to be careful that we do not make a mockery of ourselves through our persistence in this area and lose the credibility we still have," said Florin Pogonaru, chairman of the Association of Romanian Businesspeople (AOAR), during the Foreign Investors Forum, organized by Business Review last week.
The recent announcement made by the Austrian Central Bank requiring Austrian lenders to cut further financing for their branches in CEE will also generate more uncertainty in the Romanian financial system.
Basescu warned Austrian banks during The Economist event, "If you are preparing to leave the Romanian economy underfinanced during the current crisis, we will take it as lack of fair play in your dealings with Romania."
The president of the supervisory board at UniCredit Tiriac Bank, Dan Pascariu,  commented during the Business Review event, "Subsidiaries of international banks in CEE, which have been considerably financed in the last decade, will have to be weaned and find their own food. So, they will have to appeal more to internal resources."
However, banks will be forced to increase the interest rate for loans as the deposits available in the market have posted weak growth rates in the last three years.
Pogonaru added that Romania still has 15 percent of banks with local capital such as CEC Bank and EximBank, which need to be capitalized through state aid. Pascariu responded that CEC's loan-to-deposit ratio is 60 percent, allowing the lender to finance Romanian SMEs, which have little breathing space at present.
Ovidiu Posirca