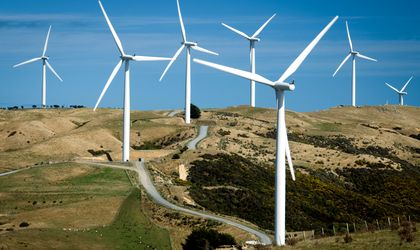 Romania's  Energy Operator (OPCOM) said the number of transactions involving green certificates amounted to 1,599 units in the first 5 months of 2016, being around 22.5 times lower than the similar period of the last year, when there were transactions of 35,875 units.
In May there were 60 sales offers and there were bought and transactioned 344 green certificates at a price of RON 132.4045 per certificate. In January, 906 green certificates were transactioned, 81 in February and in April 268.
There were 875 participants enrolled on May 31 on the Green Certificates market.
Last month, the number of transactioned green certificates on Green Certificates market dropped over 73 times to 36, 618 certificates compared with 2.675 million transactioned in 2014.
The government approved for 2016, at the proposal of energy regulator ANRE, a renewable energy quota of 12.15 percent.
The green certificate represents a form of electric energy support produced from green sources.
The system of mandatory quotas represents a mechanism of electric energy production promotion from the energy renewable sources by the acquisition of a number of green certificates by suppliers, according to the mandatory quotas of electric energy produced from this sources, enforced by law.
The mandatory annual quota of green certificates for 2015 was 10.8 percent.
The minimum price is imposed for the producers' protection, while the maximum price is for the consumers protection.
Georgiana Bendre