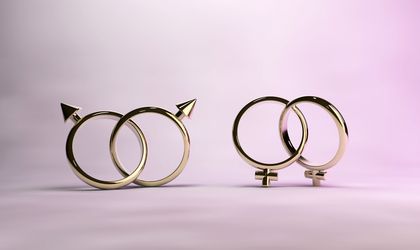 The Romanian state must recognize the right of residence in Romania of same-sex married couples if one of the members is a EU citizen. The Constitutional Court announced its decision today, after the European Court of Justice made the same decision three weeks ago.
In announcing the ruling, Romania's Constitutional Court said the ruling referred to residence rights of married same-sex couples and did not rule on the recognition of marriage. "We have recognised [it] in the spirit of the decision of the Court of Justice of the European Union," Valer Dorneanu, the president of the CCR, announced.
In June the European Court of Justice, EU's top court, ruled that married gay couples have the same residence rights as straight couples in Romania. This was considered a landmark case and involved a Romanian LGBT activist and his American partner. Adrian Coman and his American partner, Robert Claibourn Hamiliton got married in Belgium in 2010. This case began in 2012, when the couple attempted to relocate to Romania.
The decision in this case has been postponed several times by the Constitutional Court. The Coman-Hamilton couple addressed the CCR in 2016.
The couple demanded recognition of their marriage and for the American citizen to be granted residence in Romania.
Photo credit: Dreamstime.com