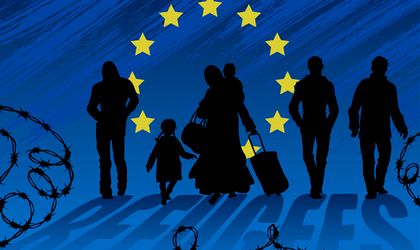 Romania granted protection status to 1,330 asylum seekers in 2017, mainly to Syrian and Iraqi citizens, according to data released on Thursday by Eurostat, EU's statistical branch.
Last year, 2,065 foreign citizens asked for protection in Romania, out of which 1,245 persons (60 percent of total asylum seekers) obtained protection status after first instance decisions and 85 after appeal.
The Romanian authorities granted refugee status to 875 persons and subsidiary protection to 455 persons last year, but didn't admit any request for refugee status for humanitarian reasons.
Eurostat data show Romania granted protection status in 2017 to 655 Syrian citizens (49 percent of the total number), to 460 Iraqi citizens (34 percent) and 65 Afghan citizens (5 percent).
The 28 European Union member states granted protection status to 538,000 asylum seekers in 2017, down by almost 25 percent from 2016, and received nearly 24,000 resettled refugees.
"The largest group of beneficiaries of protection status in the EU in 2017 remained citizens of Syria (175,800 persons, or 33% of the total number of persons granted protection status in the EU Member States), followed by citizens of Afghanistan (100,700 or 19%) and those of Iraq (64,300 or 12%)," Eurostat said.
Photo credit: dreamstime.com