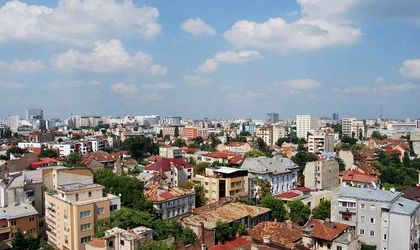 The number of dwellings completed in the first quarter of 2018 was 10,273, an increase of 189 dwellings compared to the similar period of 2017, according to data centralized by the National Institute of Statistics (INS).
Most of the dwellings completed in the first quarter of 2018 were made from private funds (10,138 dwellings), accounting for 98.7 percent of the total dwellings completed, their number increasing by 307 dwellings compared to the first three months of 2017.
The largest number of dwellings was put into use in the Northwest development regions (21.6 percent of the total country), Bucharest – Ilfov (16.1 percent), West (12.4 percent), Center (12.1 percent) and South – Muntenia (11.9 percent).
Most completed dwellings were registered in the counties of Cluj (1,592 dwellings), Timiş (1,077), Ilfov (993), Bucharest (660), Constanta (563), Sibiu (555), Iasi (428), Prahova ), Arges (349) and Suceava (313).
On the other hand, in the first quarter of 2018, 8,117 building permits for residential buildings were issued, of which 89.6 percent for residential buildings with a dwelling.
Most building permits for single-dwelling individual buildings were issued for the rural area, 4,867 permits.