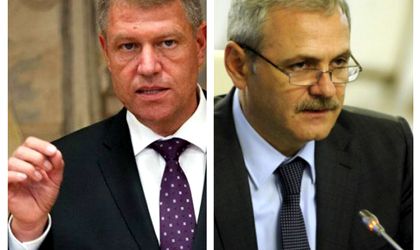 Romanian could go to the polls again sooner than expected, as both President Klaus Iohannis and Social Democratic Party (PSD) head Liviu Dragnea called for referendums.
Romanian president Klaus Iohannis announced on January 23 that he plans to initiate a referendum that would give Romanians the opportunity to vote on Government plans to enforce a pardon bill and to change the Penal code, claiming that the current political class is trying to dent the country's anti-corruption efforts.
His decision comes one day after he attended a major rally in the Romanian capital, alongside around 30,000 people. "This has become a national theme. It is obvious that there is a wider interest for the change of the Penal Codes and for the pardon. If so, I will put out this topic for public debate and popular vote. I will start the procedures for this referendum, a referendum in which Romanians can express themselves, they will say if they agree with these moves or not," Iohannis said at the protest.
On Monday PSD head and Chamber of Deputies Speaker Liviu Dragnea told broadcaster Romania TV that he plans to call a referendum that would set a definition of the concept of 'traditional family.' Dragnea also announced he is considering calling a second referendum, that would see Romanians decide the elimination of immunity of MPs and that of the president.
"I do not support parliamentary immunities, or that of the president. Then I will see Mr. President's reaction," Liviu Dragnea said.
Georgeta Gheorghe