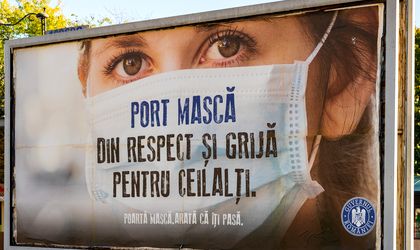 With an incidence of fewer than 1.5 per thousand people in all counties, Romania is now in the COVID-19 "green zone." As the number of coronavirus cases has decreased, the government has taken many efforts to ease the burden on families. On August 1, 2021, new measures were put into effect to loosen certain limitations, notably for outdoor activities.
Government Decision 730/2021's relaxation measures are maintained when the incidence is between two and three per thousand. Stricter controls will be put in place and implemented locally if the incidence rate exceeds three per thousand.
On December 27, 2020, Romania began administering the COVID-19 vaccine. Free of charge and non-binding, the immunization was proclaimed. On July 31st, the country of Romania reached the milestone of having vaccinated 5 million individuals. The government had hoped to accomplish this milestone by the end of the second quarter.
More than 5 million individuals had gotten at least one dose of the Covid-19 vaccination as of August 1, and about 4 million had received all of their doses. This morning, the Covid-19 vaccination was administered to 7,330 people, with 4,540 receiving the first dose. Daily vaccinations plummeted from over 100,000 at the beginning of May to about 10,000 or fewer in subsequent weeks.
This year, Romania's economy seems to be on the road to recovery and is forecast to expand at a rate of around 7%, making it one of the few EU nations likely to return to pre-pandemic growth levels this year. This is a really encouraging sign. The future of Romania, however, remains quite unclear, and the country confronts a number of significant obstacles.
Because of the uncertainty, many Romanians began to look for other methods to supplement their income. One of the most common methods for these folks to make money was via internet trading, notably Forex trading. Those who wish to begin trading Forex must take various measures in order to reap the rewards. Finding a trusted broker and trading platform is one of the most important things to do when first starting out in FX trading. As a result, the number of individuals who download MetaTrader 4 has surged throughout the nation, as the trading platform is one of the most popular among FX traders. It is also worth mentioning that competition among FX brokers has become more fierce as a result of the increased demand for financial service providers.
The COVID-19 epidemic and the abrupt and nearly universal worsening of the financial situation and the business environment have had a devastating effect on the Romanian labor market. Here, we will argue that in times of economic crisis, such as the current one, labor market policies must be various but also synergistic, so as to encourage employment and exploit each category's ability to help the country's macroeconomic and financial framework recover. As a consequence of the limits in numerous activities, the Romanian labor market, according to some experts, is likely to see a rise in unemployment in the near term.
There has been an increase in economic strain and widening disparities in healthcare, education, jobs, and social protection in Romania as a result of the epidemic. A wide range of people have been adversely affected by the economic crisis, including low-skilled or short-term employees, the self-employed, women and minorities alike, as well as small enterprises.
COVID Effect and Responses
Following a 1.6 percent increase in the previous month, Romania's industrial output volume rose by 0.9 percent in January 2021. During the coronavirus pandemic, industrial production increased for the fourth month in a row. Industrial production in January 2021 was unchanged from the previous month, after a 0.9% increase in December 2020.
Since the start of the pandemic in China, the COVID-19 pandemic has had a significant effect on the TCLF business, mostly due to delays in the delivery of raw materials. As a result of the Chinese factory closures, numerous brands and merchants have relocated their manufacturing to Turkey. Stagnation in output and a 30% decline in export capacity were seen during the period of emergency (16 March 2020 – 14 May 2020). As a result of the pandemic, orders have decreased by more than 40%, while production capacity has been reduced by roughly 30% in about 30 percent of the firms.
Since the epidemic began, the unemployment rate has increased from 3.7% in January 2020 to 5.1% in November of this year. Employment levels are at the same level they were at the beginning of 2016, which is a setback. Male unemployment seems to be higher than female unemployment.
During the epidemic of COVID-19, about 20% of enterprises in Romania were compelled to either decrease or halt operations. Only 19% of Romanian businesses were able to continue their operations and pay their employees. Ten percent of the businesses remaining in operation were unable to pay their staff.
Many of the manufacturers are still trying to meet the challenges posed by the epidemic, including unknown order status, unavailability of raw supplies, and increased requirements for worker safety. Factories are scrambling to stay afloat in the face of the epidemic, and this will be impacted by how long it lasts. Publicly, collective dismissals and industrial bankruptcies aren't mentioned, but experts say tiny firms are seeing mass layoffs and closures.