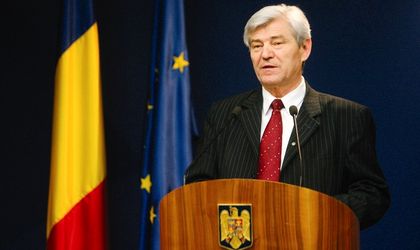 Romania could see a 40 percent increase in national wheat production by 2020, taking the figure to about 8 million tons, said the agriculture minister, Valeriu Tabara, during a seminar organized by Mediafax last week. He added that half of the potential output could be exported, putting Romania among the largest wheat exporters in the world.
"But this isn't easy. Why shouldn't price formation take place at the Black Sea since we have large productions there?" said Tabara, calling for the setting up of a grain exchange.
In 2010 Romania's total wheat production was 5.7 million tons. The minister commented that prices were close to cost level. Romania's trade deficit for food products has fallen to EUR 462 million since the beginning of the year, down by about 16 percent against the same period of last year, announced Tabara.
In addition to higher demand from foreign markets, Tabara argued that internal consumption should also go up. "I believe in the growth of the internal market. The cereal market will be a very good one. We will have good yields for all crops, including vegetables and fruit bearing trees," noted the official. He added that the total value of this year's vegetal production will exceed EUR 10 billion. Furthermore, the black market has plummeted to about 10-15 percent in 2011, said Tabara. "For cereals alone, tax evasion accounted for several billion last year," added the minister.
Also present at the event, Nicusor Serban, vice-president of the agricultural producer association LAPAR, said that tax evasion involving cereals had plunged by about 70-80 percent following the application of the reverse tax. "Reverse taxation is a fair measure but only if the state meets the 30-day deadline for refunding VAT to farmers," said Serban.
Reverse taxation was introduced in June for cereals and technical plants. The measure will apply until 1 January 2013 as a way to fight tax evasion.
 
Simona Bazavan