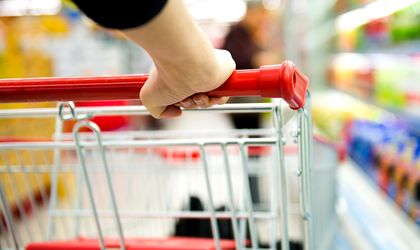 Romania recorded in July the second biggest retail growth within the EU bloc, after posting an 8.8 percent year-on-year increase. The only country that scored a bigger increase was Slovenia, with a10 percent retail growth, data published by Eurostat shows. 
In the euro area, retail trade grew by 2.6 percent year on year, while in the European Union there was a 2.7 percent increase. Retail sales in the EU 28 were influenced by the fact that non-food sales increased by 4 percent, while food, beverage and cigarette sales increased by 1.4 percent. During the period surveyed fuel sales increased by 1.2 percent.
In July 2017, compared to June 2017, retail trade in Romania recorded a 1.2 percent increase, with a higher growth recorded only in Slovenia (1.4 percent). During the same period, retail trade decreased by 0.3 percent in the eurozone and by 0.2 percent in the EU 27, mainly due to the fact that the sales of fuels decreased by 0.6 percent , while sales of food, beverages and cigarettes decreased by 0.2 percent.
According to data released by the National Institute of Statistics (INS), in July 2017  the volume of turnover in retail trade (excluding trade in motor vehicles and motorcycles) increased compared to the previous month both as gross series by 7. 2 percent, and as series adjusted by number of working days and seasonality, by 1.2 percent. Year-on-year, the volume increased both as gross series, by 10.1 percent and as series adjusted seasonally by 8.2 percent.