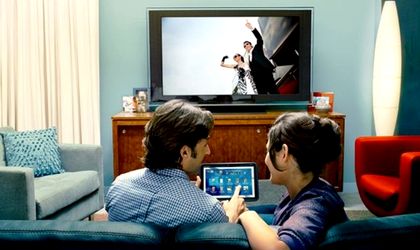 Romania has climbed 3 places to 50 in this year's GFK ranking regarding the countries that have the most highly connected consumers.
The new GfK Connected Consumer Index takes into account eleven different device types including smartphones and video games consoles.
It allows businesses to compare how connected the individual countries and regions are, in order to spot market opportunities across a range of industries. This includes areas stretching from digital device sales and content consumption to expansion of traditional technology into health and media and beyond.
Romania has moved up compared to 2015
The countries of the CEE are situated in the second half of the top. The highest position is taken by the Czech Republic, followed by Slovenia and Poland. The less connected are Romania, Serbia and Ukraine.
"For developed markets, primarily Western Europe and North America, the growth drivers have already moved to the next wave of consumer connectivity. Wearables are leading the way, together with connected cars – and both these are providing new consumer benefits. Smart home technology is an equally significant opportunity, but expected to be slower and steadier in terms of the consumer adoption curve," said Kevin Walsh, director of Trends and Forecasting at GfK.
Romanita Oprea