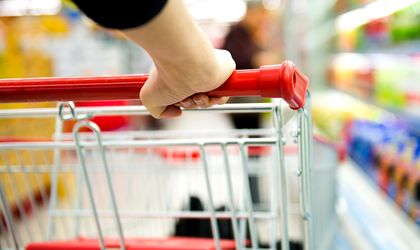 Romania has posted the biggest growth rate of retail trade out of all European Union member states in July 2016 compared to the same month of last year, according to Eurostat, the statistics office of the EU.
The volume of retail trade went up by 13.5 year-on-year in Romania by July, this being the largest growth rate, while Luxembourg and Lithuania were second and third with 12.2 percent and 6.2 percent, respectively.
The local growth of retail trade was zero in July compared to the previous, when it stood at 1.6 percent.
The retail trade in the EU28 expanded by 1 percent in July compared to June, while in the Eurozone this figure stood at 1.1 percent. Compared to the same month of last year, retail trade grew by 2.9 percent and 3.5 percent in the Euro zone and EU28, respectively.
Analysts at ING Bank Romania pinned the growth of retail sale on the increase of wages and the tight labor market.
"With the potential growth rate hovering around 3 percent, or maybe a bit above this level, the consumption-driven growth will level out sooner or later as it was prompted by tax cuts and government wage policies; this might also possibly ignite painful corrections if it translates into materially higher CPI or widening of the C/A gap (neither of these is near dangerous levels, for now). As such, we reiterate that keeping a solid growth rate over the medium term requires fresh impetus regarding the structural reforms agenda," said the analysts.
Ovidiu Posirca