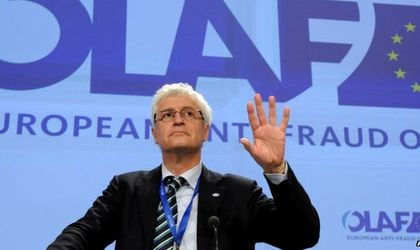 Romania, Bulgaria and Hungary saw the biggest concentrations of EU funds fraud across the bloc in 2015, according to the European Anti-Fraud Office (OLAF).
The OLAF annual report shows that EUR 888 million were probably disbursed to dishonest claimants in 2015 (a slight decline from EUR 901 million the previous year), with the three countries amassing the highest share among EU members.
There were 49 reports coming from our country to OLAF last year (11 from public source and 38 from a private one), with 45 investigations being opened. This was the highest number among the other EU countries, followed by Italy, with 40 (12 public and 28 private), Germany and Bulgaria (both countries with 34 reports).
Of the 45 investigations open in Romania, a large share (12 cases) were connected to the misuse of funds from the Special Accession Programme for Agriculture and Rural Development (SAPARD). Of the 12 SAPARD investigations 10 were concluded in 2015, while of the remaining 33 (not connected to SAPARD) there were 12 that were concluded.
However, the report shows, SAPARD-related cases have led to a relatively low rate of judicial indictment (20 percent), mainly due to the widespread use of consultants and agents in preparing applications and tender documents, which raised doubts at judicial level about the fraudulent intent of the beneficiaries. The indictment rate of non-SAPARD cases was higher (50 percent).
Quoted by Reuters, OLAF's director-general, Giovanni Kessler, said he did not believe there was widespread corruption, however, and that a sharp increase in fraud detected after 2013 showed his agency was making its mark in encouraging people to report concerns.
In 2015, OLAF concluded a record number of 304 investigations and opened 219 new ones. With Structural Funds once more providing the bulk of its investigative work, OLAF recommended to national and EU authorities a total EUR 888.1 million for financial recovery to the EU budget.
Natalia Martian