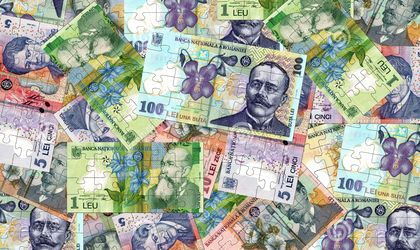 The general consolidated budget registered an surplus of 0.37 percent from GDP, to RON 3 billion in January, compared with January 2016, taking into account that revenyes went down by 5.7 percent and expenses went up by 3.5 percent, according to a release of the Public Finance Ministry.
According to the release, the revenues to the general consolidated budget amounted to RON 19.2 billion, representing 2.4 percent of the GDP, lower by 5.7 percent in nominal terms compared with the same period of 2016.
"Increases were recorded on the collection from the taxes on salaries and income (24.9 percent) compared with the previous year, the external trade tax and international transactions (10.1 percent), the capital incomes (63.9 percent) and social contributions (9.4 percent). The VAT collection rate registered a drop by 24.8 percent compared with January 2016 due to a standard VAT quota reduction from 24 percent to 20 percent since January 1 2016, a measure reflected in the collection from February 2016. Also the back payments for VAT were higher by RON 75 million compared with the same period of the last year, " says the release.
The general consolidated budget expenses went up in nominal terms by 3.5 percent compared with the same period of 2016, to RON 16.2 billion, decreasing by 0.1 percentage points as share of GDP.
"The personnel expenses climbed by 8.2 percent compared with the same period of 2016, due to wages increases in the second part of 2016, the enforcement of general ordinance 20/2016 starting August 2016," says the release.
In the mentioned period the expenses with the goods and services went down by 7.4 percent compared with the same period of 2016 and the social assistance expenses went up by 9.5 percent mainly due to the increase by 5.2 percent of the pension point from January 1 2017.
Georgiana Bendre