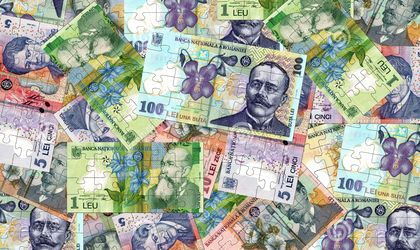 The Ministry of Finance sold state bonds on Monday valued at RON 500 million (EUR 112.5 million) with maturity in February 26 2020, aligned with the programmed level, for which banks receive an average annual yield of 1.80 percent. This offering registered a slight drop in yields compared with the last tender with the same maturity, says the BNR data, according to news.ro.

At the past tender within the same bonds issue from August 22-23, the average yield obtained by banks was 1.81 percent annually until maturity and the maximum yield was 1.84 percent.
At the issuing opening from Monday, banks obtained an annual average yield of 1.80 percent and the maximum accepted yield was 1.81 percent.
The two participants banks offered RON 1.76 billion, over three times more than the asked amount. The issued bonds have a coupon rate of 2.25 percent.
The Ministry wants to borrow RON 4.3 million from the internal market by selling state bonds, to which RON 420 million might be added through additional tenders.
Georgiana Bendre