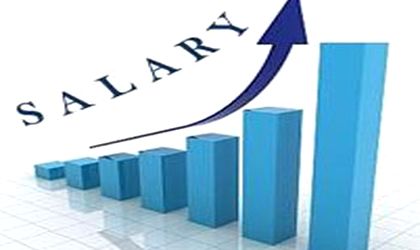 Romanian employees will see one of the highest wage increases in Europe in 2017, but the inflation rate will negatively influence the growth rate in 2018, according to a global study published this Wednesday by Willis Towers Watson globally.
According to the Salary Budget Planning Report, Romania will register an average salary growth of 4.5 percent this year. "Taking into account also the 1.2 percent inflation rate forecast, Romania will have a real salary increase of 3.3 percent," says the study.
This adjusted growth rate is more than triple the EU average, of 1 percent.
The report shows that the Romania's inflation rate is not comparable with any other value from Eastern-Europe economy: Hungary has 0.6 percent inflation rate forecast, Bulgaria 1.7 percent, Austria 0.6 percent, Czech Republic 1.4 percent, Poland 1.4 percent, Slovakia 1.1 percent and Slovenia 0.8 percent.
The document also underlines that in 2018 a forecast of Romanian inflation rate higher than 3 percent will affect negatively also the growth in average level of the salary growth to 4.6 percent, that seems to be significant. "However, in real terms, it's an increase of 1.6 percent. Even in these conditions, Romania will be above EU average of 0.9 percent," say the research developers.