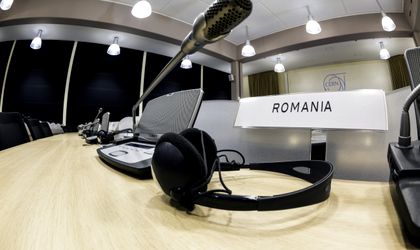 Romania became the twenty-second member state of the European Organization for Nuclear Research, with the formal application process having taken eight years.
The country had already been cooperating with the CERN in the past 25 years.
"We are proud of the work of the many Romanian scientists and engineers who in recent years have cooperated with CERN and greatly contributed to this outcome. We are looking forward to deepening and diversifying this cooperation as a full-fledged member of CERN, for the benefit of science and humankind," said ambassador Adrian Vierita, Romania's Permanent Representative to the UN in Geneva.
Fabiola Gianotti, CERN director-general, added that due to Romania's new role in the organization, "the younger generations, will now have increased opportunities to contribute to our truly international research programme".
The organziation said that there are currently around 100 Romanian visiting scientists. They have a strong presence in the Large Hadron Collider (LCH) experiments.
"Romania is also active in the Worldwide LHC Computing Grid and takes full advantage of technology transfer opportunities offered by CERN, notably through membership of the HEPTech network," said the CERN.
The member states of CERN are: Austria, Belgium, Bulgaria, Czech Republic, Denmark, Finland, France, Germany, Greece, Hungary, Israel, Italy, Netherlands, Norway, Poland, Portugal, Romania, Slovakia, Spain, Sweden, Switzerland and United Kingdom.
The associate member states in the pre-stage to membership are Cyprus and Serbia. Pakistan and Turkey are associate member states. The European Union, India, Japan, JINR, the Russian Federation, UNESCO and the United States of America have Observer status.
Ovidiu Posirca