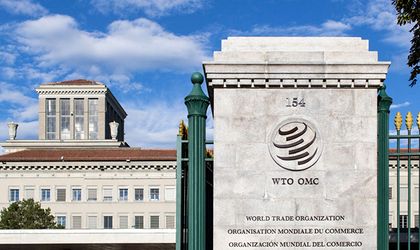 Romania and the World Trade Organisation (WTO) will host, in the first half of next year, an international entrepreneurship conference in Geneva, according to a statement by the Business Environment, Trade and Entrepreneurship Ministry (MMACA).
The agreement was reached during a meeting in Geneva on Wednesday, by Business Environment, Trade and Entrepreneurship minister Stefan-Radu Oprea and WTO general director Roberto Carvalho de Azevedo.
The event will be organised under the auspices of Romania's Presidency of the Council of the European Union, which will begin at the beginning of 2019.
According to the source, Azevedo expressed his appreciation for Romania's policies to support entrepreneurial debut, especially through the Start-Up Nation programme.
The conference's themes will be entrepreneurial debut, eCommerce and advanced SME technologies.
"Romania's Presidency of the Council of the EU will work closely with the WTO Secretariat to upgrade the multilateral trade system's architecture. Preparing the 12th WTO Ministerial Conference, which will take place between June 8 and 11 2020 in Astana, Kazakhstan, will be one of Romania's priorities during its Presidency," said the minister.
Another important component of the agenda was the modernization of the organization in the context of a complex and unpredictable climate for the international trade system and the support that Romania, as the future holder of the Presidency of the Council of Europe, will offer to promote the international order based on rules established within the WTO.
Romania was a signatory of the General Agreement on Tariffs and Trade, and its participation to negotiations in the Uruguay Round led it to become a Founding member of the WTO in 1995.
Before it joined the European Union in 2007, Romania actively and directly participated to the negotiation process in the WTO. As an EU member state, Romania applies the Union's common trade policy, representing the EU's commitments in the WTO.
Both the EU and its member states are WTO members, and the European Commission negotiates in the EU's name, based on a mandate approved by the member states.