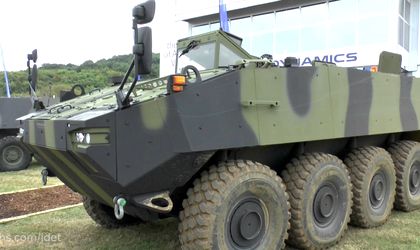 The signed documents by the Ministry of Economy and General Dynamics European Land Systems (GDELS) are announcing a new sustainable strategic American-Romanian partnership that is in the interest of national security industry and army's development, says the economy minister, Gheorghe Simon.
"The common manufacturing of the armored vehicle, Piranha 5, will be a great impetus for relaunching the production, as for development of the Bucharest Mechanical Plant (UMB) workers" said the Economy minister, Gheorghe Simion.
There will be two phases of the negotiation. In the first Phase, UMB will subcontract the local assembly and fabrication operations from GDELS so the first armored vehicles can be ordered, out of a total of 227 vehicles.
UMB will also make suggestions and the General Dynamics will choose up to 25 employees for its unity. The UMB employees will study at GDEL-Mowag, a business unit of General Dynamics Corporation.
In the second phase, GDELS will create a joint venture with the Romanian side to cover the rest of the orders.
Teodora Marinescu