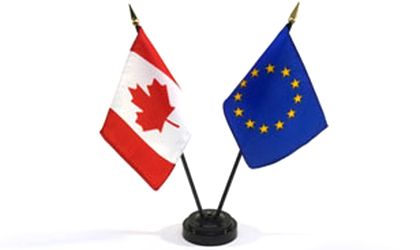 The first stage of the CETA negotiations took place in Prague, in May 2009. The fourth round will take place from July 12 to 16 in Brussels, and the fifth in October in Ottawa, thus bringing forward the finalization of the agreement, initially estimated for the end of 2011.
So far, Canadian exports to Romania have been modest, totaling EUR 56.4 million in 2009, with new and potential opportunities identified in consumer and agricultural markets, infrastructure, as well as government procurement. Among the top merchandise import items from Romania in 2009 were woven apparel, footwear, and iron and steel products.
Canada's direct investments in Romania reached EUR 151.4 million at the end of 2009. The North American country's investments are present in Cernavoda, at the nuclear power plant, while Sterling and Bombardier Transportation are two of the major Canadian companies present on the Romanian market. Thousands of other smaller such firms successfully operate in Romania, according to Peter Van Loan, Canada's minister of international trade.
Gabriel Resources, the Canadian mining company, is a controversial name on the Romanian market, due to the high-profile opposition to the development of a mine in Rosia Montana in Romania, with many fearing the area would be destroyed, both culturally and environmentally, by the mining process. Van Loan, however, called for Gabriel Resources' activity in Romania to be treated with more fairness and less negativity by the media.
Van Loan was in Romania from July 15-16 to promote the CETA between Canada and the EU. He met with secretary of state of the Ministry of Economy, Trade and Business Environment Maria Parcalabescu, minister of Foreign Affairs Teodor Baconschi, president of the Senate Mircea Geoana and other parliamentarians and business representatives to promote Canadian-European Union trade negotiations, highlight the North American country's trade and investment advantages and enhance Canadian-Romanian business cooperation.
Corina Dumitrescu