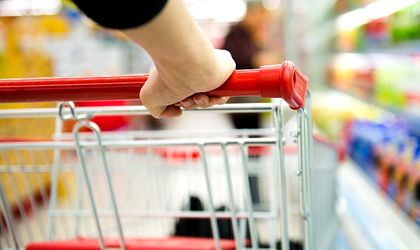 A conservative growth scenario sees eCommerce in CEE-6 expanding by 8.8 percent per annum from a baseline of EUR 13.1 billion, to EUR 20 billion. According to Colliers International's latest logistics and retail research report, Survival of the fittest, there is still room for online and conventional channel retail to continue co-existing side by side in the short to medium term in the CEE-6 markets, with Romania and Bulgaria displaying the biggest upside potential.
The solid further EUR 71.5 billion expansion of retail sales out to 2022, 4.9 percent growth per annum overall, creates enough evolutionary room for multiple concepts to continue thriving.
"We acknowledge that bullish estimates may put the size of the online market closer to that mark even today. But even in a more bullish scenario of ecommerce capturing 10% of all retail sales by 2022, expanding to EUR 34 billion, we foresee a decent majority of incremental sales still occurring through the traditional, established channels", Mark Robinson, CEE Research Specialist explains.
By comparison with the Visegrad – 4 countries, which could absorb without any issues a growth of 5 percent – 10 percent of their current modern retail stock by 2022, in Romania and Bulgaria, the growth potential could be 20 percent – 30 percent given that regional cities are less developed, according to Colliers estimates.
Is there space to expand?
The baseline expansion of demand via online channels and products delivered will generate, according to our calculations, a requirement for 198,000 sqm of dedicated logistics/warehouse distribution space per annum in CEE in 2018-2022, if the assumption is made that present capacity is fully-utilised.
This compares to the supply chain for conventional retail in the period requiring 865,000 sqm of logistics/distribution space per annum to service increased sales.
For the retail sector, the recent showrooming concept should help the survival strategy. While we might not see any rent rises in CEE-6 due to the online threat and some hard negotiations ahead, the markets do not appear very "overbuilt" at present.
The sheer rate of increase of overall retail sales means that it is very difficult to portray that omnichannel/traditional retail growth will taper towards nothing, even considering inflation. Significant wage increases, strong GDP growth and the increasing availability of credit should keep retail afloat.
Growth for CEE logistics real estate
The combined 1.063 million sqm of space required in our conservative baseline 9 percent expansion of ecommerce within 4.9 percent overall retail sales growth equates to 3.3 percent of present modelled logistics/distribution stock in the CEE-6.
But more interestingly equates to 62 percent of Q2 2018's active construction figures and 87 percent of modelled take-up for the last 4 calendar quarters.
It is in the scenarios of higher proportions of retail sales being online that additional logistics/distribution capacity will be required. For ecommerce, we model a sale per sqm ratio about half that of conventional/omnichannel retailers.
This difference generates an absolute terms requirement for space of an average of an extra 107,000 sqm per annum in our bullish scenario in 2022, where the share of ecommerce is just over 10%. In our ambitious high scenario, where ecommerce rises to 13.2 percent of retail sales on average across the CEE-6, the extra space required would be 263,000 sqm.
Impact on CEE retail demand
Our conservative scenario's EUR 6.9 billion online retailing increment takes a 10 percent chunk out of the overall projected growth in retail sales of EUR 71.5 billionn in 2018-2022. The extreme scenario of ecommerce absorbing all retail sales growth from now to 2022 looks out of scope.
It would imply online sales rising to 19 percent – 29 percent of retail sales across CEE-6. The UK's level is 15.2 percent now. Our bullish scenario implies EUR 34 billion of online sales, absorbing 20 percent of all retail sales growth by then. Important is that 80 percent of incremental sales would be omnichannel/traditional. So even taking inflation into account, there is demand coming via these channels.
So, should any closures of retail units occur? Probably not, overall. We have detected none yet. Assessing the CEE-6 capital cities' Q2 2018 TSC retail space per capita against their 2015 GDP per capita suggests slightly overbuilt situations, or room to absorb higher sales.
We do not see retail rents firming in the face of our modelled ecommerce expansion. Negotiations and agreements on turnover rents and recognition of online sales are going to be required. But neither do we see large rent reductions, as the CEE-6 omnichannel/ traditional increment is still worth at least EUR 27 billion between 2018E-2022 in our high scenario.