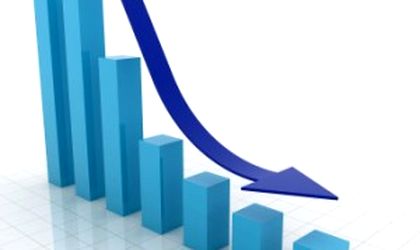 Romania, Ireland and The Netherlands are the countries with the lowest annual inflation rates from the European Union in March. This rate fell in March to 1.5 percent in Euro zone and to 1.6 percent in the EU from 2 percent in February, according to the European Office of Statistics (Eurostat).
According to the estimations, inflation in the Euro zone had a comeback under the target of the European Central Bank (ECB), which wants to maintain the prices growth close to 2 percent, a level considered beneficial for the economic activity. Also the figure given by Eurostat is under the analysts' forecasts, which aimed an annual prices increase of 1.8 percent in Euro zone.
The highest annual inflation rates from EU were registered last month in Latvia (3.3 percent), Lithuania (3.2 percent) and Estonia (3 percent) and the lowest ones were in Romania (0.4 percent), Ireland and Netherlands (both with 0.6 percent). Compared with February, the annual inflation fell in 17 states ( including Romania), went up in five countries and remained stable in six states.
In the Euro zone, in March, the most significant impact on the annual increase of prices were the transport fuels (0.48 percentage points), heating fuels (0.11 percentage points) and vegetables (0.08 percentage points). On the other hand, the most significant impact on the inflation was in telecommunications and summer packages (-0.09 percentage points each) and clothes (-0.05 percentage points).