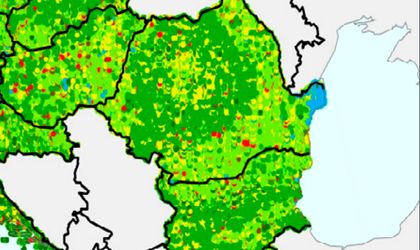 Romania ranks 23rd among the 28 European Union member states by the share of total surface covered by man-made surfaces such as built-up areas, with 2.2 percent, according to Eurostat.
Currently 4 percent of the land in the European Union is covered by man-made surfaces.
"This represents over 180,000 km2, which is roughly equivalent to twice the area of countries such as Hungary or Portugal. Compared with the size of the population, this means that in the EU there is nearly 370 m² of non-natural land per inhabitant," Eurostat said.
Malta has the highest proportion of land covered by man-made surfaces (23.7 percent), followed by the Netherlands (12.1 percent), Belgium (11.4 percent), Luxembourg (9.8 percent) and Germany (7.4 percent).
In contrast, 2 percent of or less of the land is covered by artificial surfaces in Latvia, Finland, and Sweden (all 1.6 percent), Bulgaria (1.8 percent) as well as Estonia (2 percent).
Romania has a total surface of 238,397 km2, according to the latest official data.