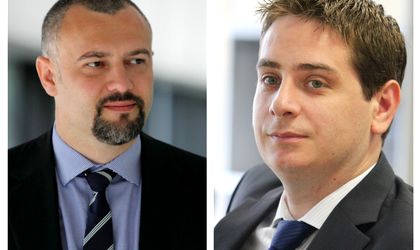 Romania is among the regional champions in central and eastern Europe on deals involving non-performing loans (NLPs), according to a new report by professional services firm Deloitte.
It is estimated that the market for NPLs in Romania amounted to EUR 2.5 billion in 2015. This estimate takes into account deals that were ongoing at the end of last year.
Aside from Romania, Slovenia and Croatia are likely to see substantial gains in deal-making involving bad loans this year, according to Deloitte specialists.
"If we compare the availability of the NPLs transacted in Romania in the last couple of years with the rest of the CEE, we can definitely say that Romania counts among the most active countries in the region," said Radu Dumitrescu, director of financial advisory services at Deloitte Romania.
Deloitte's Deleveraging Europe 2015-2016 survey shows that the most active buyers in the CEE region were Deutsche Bank, Kredyt Inkaso, Kruk and APS. Amongst the top active sellers we can note Banca Comerciala Romana (BCR), Unicredit Tiriac Bank (Romania) and Piraeus Bank Romania.
According to Andrei Burz-Pinzaru, partner in Reff & Associates, the corresponding law firm of Deloitte, the local NPL market environment is also reflected by the development of the legal documentation used in such deals.
Business Review has included key NPLs transactions in its Deals of the Year report.
Ovidiu Posirca