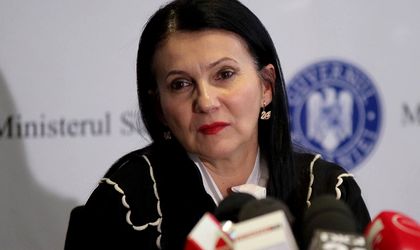 Romania has officially requested help from EU member states and NATO in the immunoglobulin crisis, Health minister Sorina Pintea has announced. The procedures for purchasing immunoglobulin will be conducted by the UNIFARM SA National Company, which will also cover the costs.
Sorina Pintea said yesterday: "It is a request for help through the civil protection mechanism which we activated tonight for the supply of immunoglobulin necessary for our patients. Our solicitation is published in an electronic system of the civil protection mechanism, and the states that are connected take the data and can send us the quantities they have available to help our country."
"We've made all the necessary efforts to solve this problem. The Romanian state suspended the clawback tax for this product for two years and yet nothing happened, and on February 6 we announced that we'll make use of this mechanism as well. For March we don't expect any doses to come in, and we have a few promises for April, but I don't believe in them. Therefore I've informed the PM and got the approval to begin this procedure. It is a European-level alert, through which Romania requests the medicine," the minister added.
The Healthy Ministry explained that the discontinuity in the supply of immunoglobulin was generated by the withdrawal from the market of producers who were covering over 80 percent of the immunoglobulin needs. Patients who suffer from primary immune deficiencies, auto-immune diseases or neurological diseases all need immunoglobulin treatment.