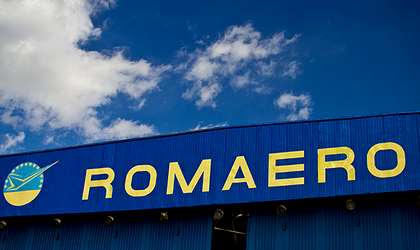 Romaero Bucharest, the state owned company specialized in maintenance and reconditioning of civil and military aircraft for passengers and cargo transportation, closed a contract worth over RON 60 million with Romanian Air Forces for works and equipment delivery, meaning over 130 percent of the overall revenue registered by Romaero in 2016.
"The contract will develop in the first part of this year and focuses both on equipments delivery, as well as on works for the increase of the air transport military fleet of Romania. With over EUR 2 million/month, the contract represents a record for Romaero and we are prepared to no delay of the contract, not even for one day. The continuous development of the Air Forces partnership, as well as with the other military forces of Romania, is the most important objective for Romaero starting 2018; the commitment potential in the military programs of this company is extremely important," said Remus Vulpescu, general director of Romaero Bucharest, according to News.ro.
Romaero is preparing to produce modern military equipment, to deliver it mainly to the National Defence Ministry.
"In the previous years, Romaero worked more for foreign clients than for the national army. Starting 2017, the Governmental strategy in Defence field has allowed us to be first-contractor for Romania and Central Europe for some of the most important military companies from abroad, for the transfer of advanced military technology. Starting 2018, we'll be able to deliver modern military equipment made in Romania, firstly to the National Defence Ministry, if some equipment strategy programs prepared during 2017 will start in 2018. We are working hard to refresh the existent production capacity and contribute to the absorption in Romania of a consistent part of the army equipment budget for 2018 and the following years, in exchange of some products and services as good as the imported ones," said Vulpescu.