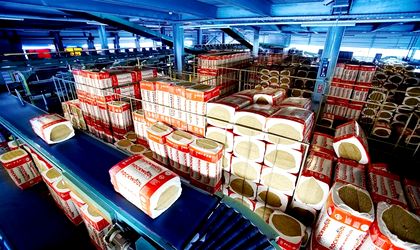 The Rockwool Group has started construction works at the basalt mineral wool plant in Prahova County, a project that requires an initial investment of about EUR 50 million.
The constructor selected by Rockwool, advised by Clifford Chance Badea, for the development of its first production facility in Romania is CON-A, one of the largest construction companies with Romanian capital.
The plant will be located on an area of ​​about 30 hectares in the Ploiesti West industrial park in Aricestii Rahtivani, near Ploiesti, and will generate about 150 jobs directly and another 300 indirectly for services and logistics.
"We are glad that we can start the works for this factory, we know how much our customers expect. This production unit is first and foremost a commitment to them, will help us get closer to their projects in Romania and deliver the products they need faster. The start of the construction comes in a good context. We see a growing demand for our products that help buildings save energy, increase fire safety, and provide more comfort. We thank authorities for their support, and we are glad that they understood the importance of this project for the local economy and community," says Florin Popescu, business unit director at Rockwool Balkans.
Mineral wool production at the plant near Ploiesti will start in 2019 and most of the raw material will come from Romania, and logistics and labor force are directly employed by Rockwool or subcontracting companies will be mostly local.
Supervision and management services for the construction work will be provided by Blue Projects. The Rockwool Group announced at the end of last year the investment in a basalt mineral wool factory in Prahova County, part of its plan to open new production capacities in the United States, Sweden and Romania.