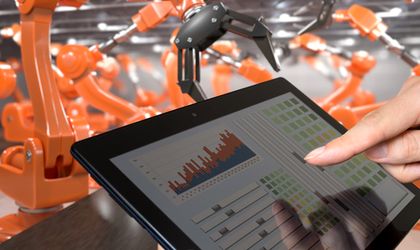 A study by ManpowerGroup found that two out of five Romanian employers believe that they will lay off part of their production staff in the next two or three years, as a result of labour automation.
Romania is among the few countries in the world where the digital transformation of companies will have a mild negative impact in the short term, the study also found.
17 percent of Romanian employers believe that automation will cause them to reduce the number of people they employ in the following two-three years, and only 14 percent of them believe they will employ more people as a result of automation, meaning that the net overall impact is slightly negative, according to the "Skills Revolution 2.0" study by ManpowerGroup.
The jobs most vulnerable to automation will be those involving routine activities and those that have limited added value for the companies' clients.
36 percent of employers expect to increase their number of employees in production, but 41 percent of employers believe that they will lay off production staff due to automation.
Only 5 percent of Romanian employers believe their administrative and support teams will grow, and 14 percent of them foresee decreases in the number of employees in these departments, also as a result of automation.
In comparison, only 1 percent of employers believe they will hire more people in human resources, while 5 percent believe these departments will be reduced in size.
On the other hand, digital transformation of businesses will require IT skills, so 11 percent of employers think their IT departments will grow and only 2 percent believe they will be reduced.
Automation and digitalization is causing significant changes regarding the skills sought by employers in candidates, the report shows.
The skills valued most by Romanian employers are collaboration, organisational and problem-solving abilities – 4 out of 5 employers mention these as important, but they also think that candidates who possess them are quite rare.
ManpowerGroup's study emphasizes the fact that the "skills revolution" will bring benefits to those who have the skills needed on the market, but that it will create problems for those whose skills are outdated or easily accessible, as automation will not only lead to the disappearance of some jobs, but also to a change in the activities or skills necessary to perform certain jobs.
Photo: dreamstime.com