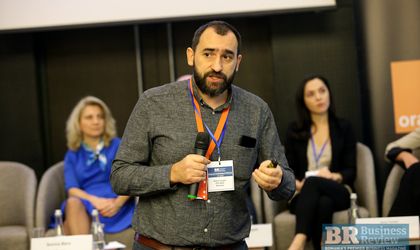 Robert Anghel, head of digital channels at ING Bank, has mentioned the increase of computation devices of consumers, the digitalization of payments and the technology enhancing the portability of identities as some of the trends that will shape the banking sector in the years to come.
"Investments in digital have just started," said Anghel during the eighth Focus on Technology & Telecom event organized by Business Review. He added that lenders are paying close attention to the movements of fintechs.
The ING Bank representative also underlined the fact that the legal framework has to be updated in order to accommodate the latest developments in the digital field.
"If you want a digital revolution, the entire company must become digital, not just the tech or innovation department," said Anghel.
Several banks have announced investments in overhauling their digital platforms such as Raiffeisen Bank and Banca Transilvania, while ING has started to grant loans online.
Looking at the whole banking industry, the number of ATMs has remained rather stable at 11,200 in the second quarter of this year, while the network of branches continued to fall from 5,000 in 2015 to 4,800 in Q2 2017, according to Anghel's presentation that is based on market data.
On internet banking transactions, the share of mobile rose from 6 million transactions in 2015 to 12,7 million in 2016.
Desktop transactions expanded from 62.7 million to 86.7 million in the same period.
The number of Log in sessions in mobile banking soared 114 percent to 87 million in 2016 versus 2015.