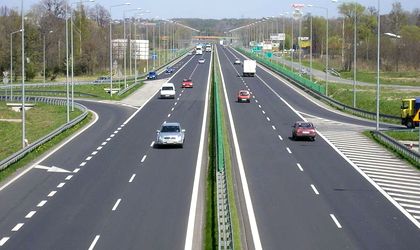 The minister of the European Funds, Rovana Plumb, signed this Monday, at Iasi the finance contract for the repair of 170 km of roads in Suceava and Iasi counties, following an investment of EUR 73 million. The road serves 160,000 citizens.
According to the heads of the Council from Iasi, it is the most important road infrastructure project which secured EU funding through the Regional Operational Program.
Out of the total investment, EUR 58 million are European funds, EUR 9 million come from the state budget and the amount that the authorities from Iasi and Suceava have to provide is EUR 6 million.
The project covers the rehabilitation of approximately 170 km of road from the two counties, out of which 92 km are in Iasi.
"We launch a signal for Moldova and EU. This finance contract will lead to competitiveness, but also to the regional development. It's a chance to a better life for everybody," said  Plumb after signing the contract.