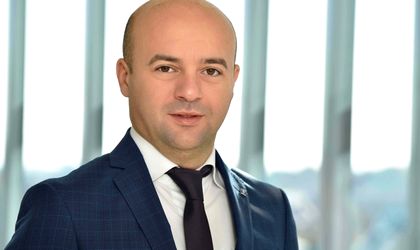 Reynaers Romania, one of the most important European companies for aluminium durable solutions development, estimates a turnover of EUR 7 million at the end of 2017 and plans to open a new showroom in the center of Bucharest in 2018.
The business development continued this year through some of the biggest local projects and the export projects increase.
In the first half of the year, the company registered close to EUR 3.5 million. At the end of the third quarter of the year the turnover increased year-on0year by 21 percent. For 2018 the company aims an increase of approximately 10 percent.
2017 was the year of the relocation of Reynaers Romania's activity in a single logistic center of approximately 2,000 sqm hosting the showroom of the newest aluminium and accessories solutions, administrative offices, the training center and Reynaers testing, as well as the storage.
Regarding the local market, 60 percent of the sales are represented by profiles for curtain walls, followed by 30 percent of the sales of components for doors and windows," said Daniel Popa, country manager Reynaers Aluminium Romania.
For 2018 the company aims both the distribution channel by opening a new showroom in the Bucharest center, as well as the expansion at national level.