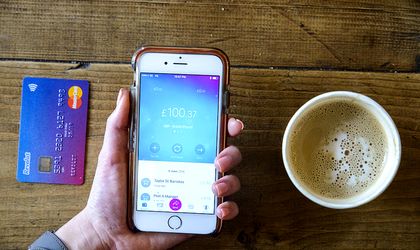 Revolut's revenues have increased fivefold, from GBP 2.4 million to 12.8 million in 2017, the company announced on Monday. Additionally, the monthly volume of trading went up from GBP 200 million to 1.5 billion, while the number of users tripled, from 450,000 to 1.3 million.
According to company representatives, international expansion is a priority for the company, alongside increasing the number of users and the continuous development of innovative products in the industry, as well as its no-commission trading platform.
The company recorded a total loss of GBP 14.8 million in 2017. During the period surveyed, Revolut doubled its team to over 400 employees, and actively worked towards expanding on 10 international markets, applied for a European banking license and started to develop an investment platform without commissions. The latter, Revolut representatives say, is a project unique in Europe.
"We launched all of our revenue-generating products throughout 2017: Premium accounts in April, business accounts in June, and trading of crypto currencies in December. The fact that we managed to increase revenue 5 times and triple the number of users in 2017 is a confirmation of the results of these initiatives," said Nik Storonsky, Revolut Founder & CEO.
"Our growth is driven by the fact that we put customers at the center of everything we do," he added. "In addition to providing immediate access to data on spending and the best exchange rate on the market, our users are confident that we will continue to innovate and transform the financial industry by launching new and exciting products that will help save time and money."
Revolut is currently opening accounts at a rate of 7,000 per day, processes USD 3 billion per month and has over 500 employees worldwide.