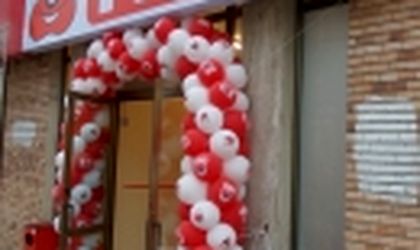 After having closed all of its 107 outlets for one day last week, retailer Profi has reopened them as proximity stores. The retailer previously operated as a discounter.
"The retail business environment has changed and the borders between discount stores, supermarkets and hypermarkets are becoming increasingly uncertain as each of these formats borrows from the methods and characteristics of the others," said Pawel Musial, general director of Profi Rom Food. He added that the new format is neither a discount store, nor a supermarket, but simply "close" to the customer.
Profi stores have been refurbished and the product portfolio extended. Musial disclosed that while the investment made in opening a new shop amounts to "several hundred thousand", the refurbishing of an outlet costs between EUR 100,000 and EUR 200,000.
The firm's product portfolio has been increased to about 5,000 items and the retailer also plans to focus on private labels, which grew to represent 18 percent of the company's sales last year.
Profi reported for last year sales of RON 1.04 billion (approximately EUR 214.5 million), up 29 percent y-o-y. The growth was mainly generated by the opening of 26 new stores, while like-for-like sales growth was 7.5 percent.
The retailer plans to open about 30 new outlets this year and estimates that it will close two or three of the existing ones.
Profi discount stores are owned by Enterprise Investors, a Polish private equity company that bought the retail network in 2010 from Duna Waiting Participation for EUR 66 million. Enterprise Investors announced last October a EUR 10 million investment in further expanding the retail network.
Musial said that Enterprise Investors has no plans to sell the business for the time being. "The most likely scenario for Profi is that the current ownership structure will be maintained or it will be listed on the Bucharest, Vienna or more probably the Warsaw stock exchange," he revealed. The option of selling has not been ruled out should a company offer "three or four times" the value of the investment made by Enterprise Investors, but Musial thinks this is an unlikely scenario in the present economic context.
Simona Bazavan