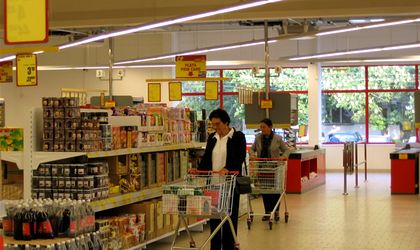 Mercadia Holland BV has taken over the full shareholding of miniMax Discount, the operator of the discount retail network. Mercadia owns the Mic.ro chain of proximity stores, which is controlled by businessman Dinu Patriciu.
"The acquisition of miniMax is part of the group's development strategy for the local market and aims to create synergies between the two companies on the logistics and acquisitions side, which will allow us to optimize offers for the clients of both segments – discounter and proximity," said Dan Ionescu, CEO Mercadia Holland BV.
miniMax Discount is a Romanian company established in 2003 as a discounter opening in medium-size towns across Romania. It currently owns 31 stores in towns with over 10,000 inhabitants all over the country:Arad, Avrig, Braila, Buzau, Calan, Calarasi, Campulung Muscel, Cernavoda, Cisnadie, Hunedoara, Mangalia, Oltenita, Oravita, Pascani, Pucioasa, Ramnicu Sarat, Rasnov, Sinaia, Slatina (two) Stefanesti, Targoviste, Titu, Tulcea, Turnu Magurele, Urziceni, Vaslui, Victoria and Vulcan. The network's full development stage is envisioned at 100 stores. The previous owners of miniMax Discount were Austrian group Real4You, together with Rainer Exel, who runs the company, and Andreas Kampf, who is active on the sales segment.
Mercadia Holland BV owns the majority shares packages in Mic.ro Retail, Bet Café Arena and iLearn. Mic.ro started operations in Romania this year by launching a chain of proximity stores, which currently includes 76 outlets and plans to reach 300 by the end of the year. Bet Café Arena, launched this year as well, is a sports bet coffee shop with 70 outlets across Romania. ILearn offers consultancy services in the human resources services industry.