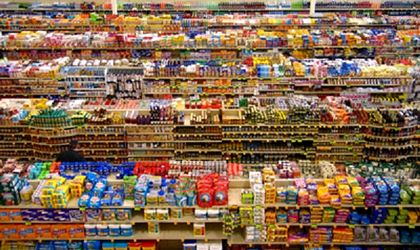 The retail turnover has continued to increase in April 2016, seeing advances both year on year (19 percent) and as compared to the previous month (2.8 percent).
Food, beverages and tobacco products continued to be the main driver for this increase (27 percent), but followed closely by non-food products (17 percent). Fuels also posted an advance, of 8.8 percent.
While the monthly rise in retail turnover during this time of the year is mainly due to shopping done before the Easter holiday, this April non-food products saw a larger increase (3.5 percent) than foods (1.6 percent). Fuels registered a slight decrease of 0.2 percent.
"Non-food sales up by 17.8 percent y-o-y are reflecting probably a bit better the consumer morale (coming from +11.4 percent y-o-y in Dec-15). It is also impacted by the 4ppt headline VAT cut to 20 percent in Jan-16, as the tax easing was known in advance for over half an year, which likely led to some inter-temporal consumption substitution," showed Ciprian Dascalu, chief economist with ING Romania, in a statement.
However, the economist said, there is not yet reason for concern regarding "economic overheating," as it might take time for the fundamentals to deteriorate, signalling an entrance into the danger zone.
"We also think that a significant part of the recent uptick is caused by a decrease in tax evasion following the recent tax cuts on top of an actual increase in consumption due to the economic cycle. Just to exemplify, following the VAT cut for food items from 24 percent to 9 percent mid-2015, the retail sales for food jumped by over 13 percent m-o-m; this would imply that consumers bought 13 percent more food (seasonally adjusted deflated volumes) in June 2015 than in May 2015. This is something we highly doubt, making us think that the actual tipping point (when potential overheating would turn into head-aches and imminent economic adjustments) is not that close," Dascalu concludes.
Natalia Martian